World Usability Day 2019
November 20, 2019
Usability happens not by accident, but by design. As technology makes inroads into every sphere of human life, it falls upon designers to humanize it and make the world a better place. World Usability Day, celebrated across the world on the second Thursday of November, drives home this simple yet earnest message.
UXShots, a group of UX professionals at QBurst, led the conversation on usability at Technopark, Trivandrum by organizing a UX-themed game show. The event, which threw a series of challenges to contestants, attracted 22 teams from companies across Technopark.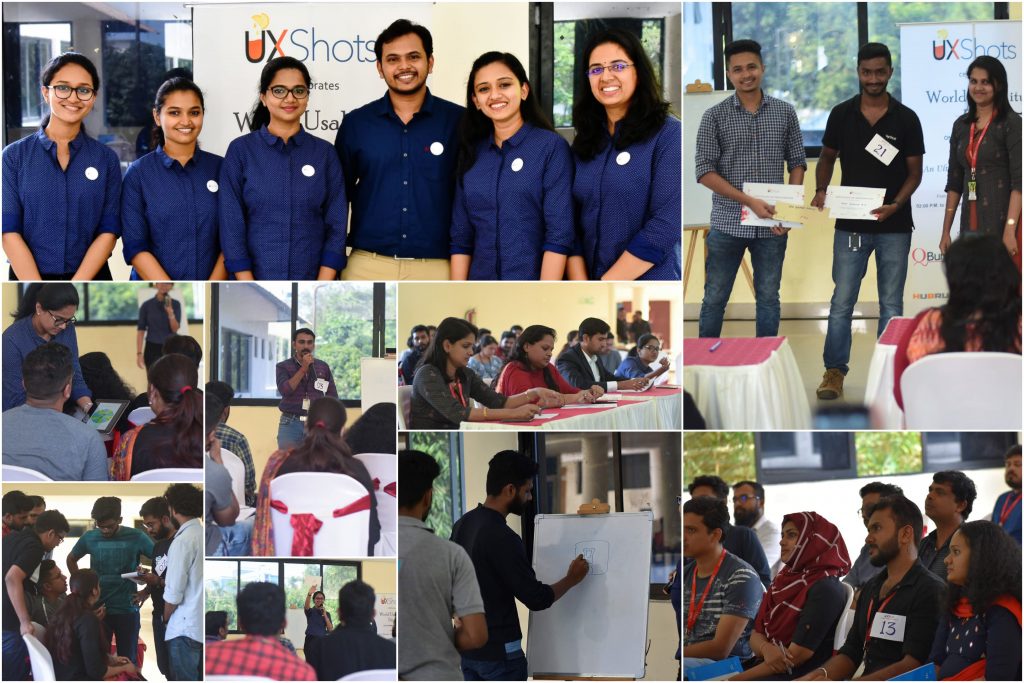 Hasgar D and Akhil Krishnan from AOT Technologies walked away with the top spot and a cash prize of Rs. 6000. The second prize that carried a reward of Rs. 4000 was won by Jithin and Hari Suresh from Infosys. The event, which was held at Iris Hall, Technopark Club on November 12, was sponsored by QBurst, Experion Technologies, Hubrum Technologies, and Pondis Pizza Hub.