QBurst Project Managers' Meet 2022
May 31, 2022
Project managers from QBurst gathered for a brainstorming and experience-sharing session at Kochi. Over 80 project managers participated in the one-day session held on May 28, 2022.
Senior managers handled sessions on best practices in project initiation, implementation, people and client management. The meet discussed challenges that could arise in high-risk projects and proactive ways to mitigate them. Speakers outlined ways in which managers can help team members realize their full potential and excel in building stronger partnerships with clients.
Senior executives Prathapan Sethu, Ansar Shihabudeen, and Binu Dasappan addressed the participants virtually and updated them on the company's vision for the future.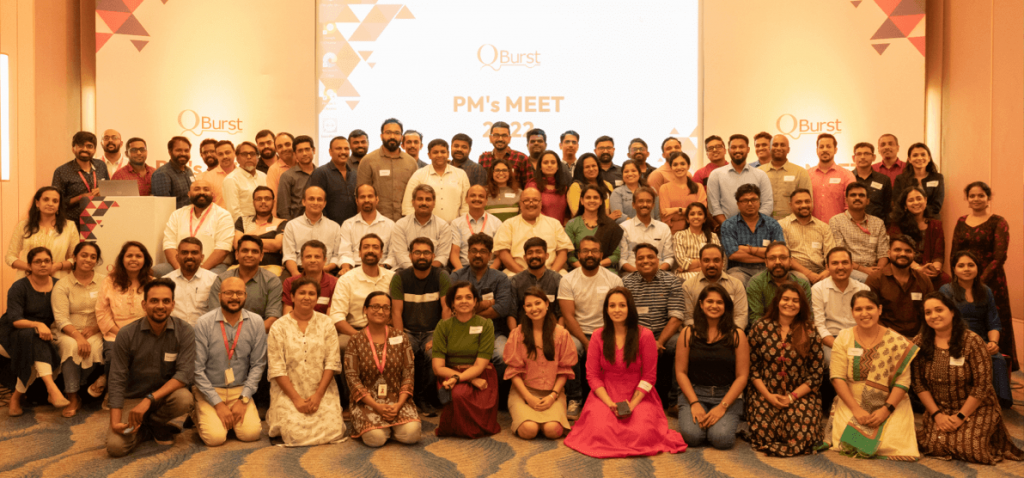 The meet was information-packed, especially for new project managers. To get a grasp of the complex decisions involved in project management, a sample scenario was presented for deliberation and discussion. The PMs' Meet also weighed the pros and cons of remote work as well as the hybrid model adopted by companies worldwide.
The participants found the summit to be a welcome change from their routine virtual meetings. PMs from different locations got an opportunity to meet each other and exchange experiences.