QBurst Architects Meet 2019
July 8, 2019
The architect community of QBurst converged for the annual get-together on Saturday, July 6th. This year, the technology-focused knowledge sharing event was held at the Taj Gateway Hotel in Calicut with over 100 attendees coming in from various QBurst locations.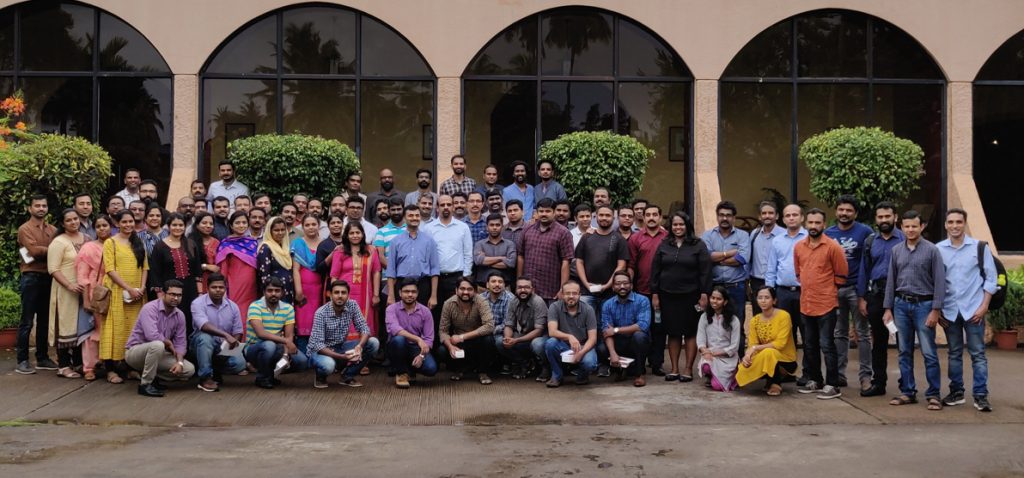 The meet was organized for technical leads and architects to orient them on the company's technology direction in 2020. QBurst's technology think tank spent the day discussing current trends and areas to focus in the near future with CEO, Prathapan Sethu, and the company's Chief Technology Officer, Ansar Shihabudeen.

Unsurprisingly, the discussions focused on emerging technologies such as AI-driven development, augmented analytics, and quantum computing. Blockchain development and building smart, connected environments, such as smart homes and connected factories, were evaluated in the light of project examples. Digital ethics in the midst of growing digital security and data privacy concerns was another area of active deliberation. 

The one-day event also included sessions on major technology areas with architects appraising the gathering of significant advancements in their particular domains. A few pathbreaking projects involving optical character recognition, live streaming, and video/image analytics were also demoed.