HackNight'21 Results
November 15, 2021
HackNight'21, the intra-QBurst hackathon held at our Kochi office, generated several innovative ideas.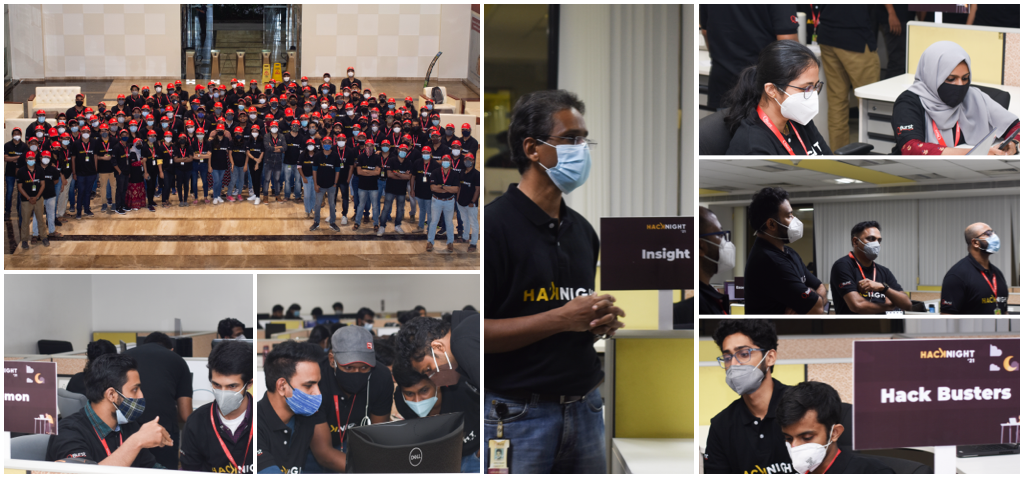 The teams that made it to the top three spots and the winning prototypes are given below:
First: Team kOS
Members: Krishnachandra Menon, Jibin Mathews, Sujith Mathew Thomas
The team developed a prototype of a SaaS-based app called QuickAddress/OneLocation that makes address sharing with last-mile delivery persons easier. The app eliminates language barriers and ensures user privacy.
Second: Team Access Denied
Members: Syam Prasad, Aneena Chakko, Jefin Cherian
The team came up with a health care chatbot that can assist patients in booking appointments based on their symptoms.
Third: Team Muffin Slayers
Members: Binal Sasikumar, Sreekesh Okky, Anish Michael, Sethu Raj Pandavath R
The team presented a knowledge management system that helps users to find new connections between ideas.
An Intense Hackathon
HackNight'21, held on October 22, 2021, was a 12-hour intense session for developers to craft a complete product prototype. There were 32 teams with four members each to compete and contribute ideas. The prototypes went through a rigorous vetting process and were adjudicated by a panel for innovation, business / social relevance, level of completeness, and presentation. The winning teams will receive an award of Rs 20,000, Rs 10,000, and Rs 5000 each.