Architects Meet 2022
May 17, 2022
The first major post-pandemic meet of QBurst Architects and Principal Engineers was held on May 13-14 at Trivandrum. The event saw delegates share ideas and have conversations on innovations in web, mobile, backend, information security, and user experience.
The meet also sought to set QBurst's technology direction for 2023. In their address to the gathering, Prathapan Sethu, Chief Executive Officer, Binu Dasappan, Chief Operating Officer, and Ansar Shihabudeen, Chief Technical Officer outlined roadmaps and vision for the future.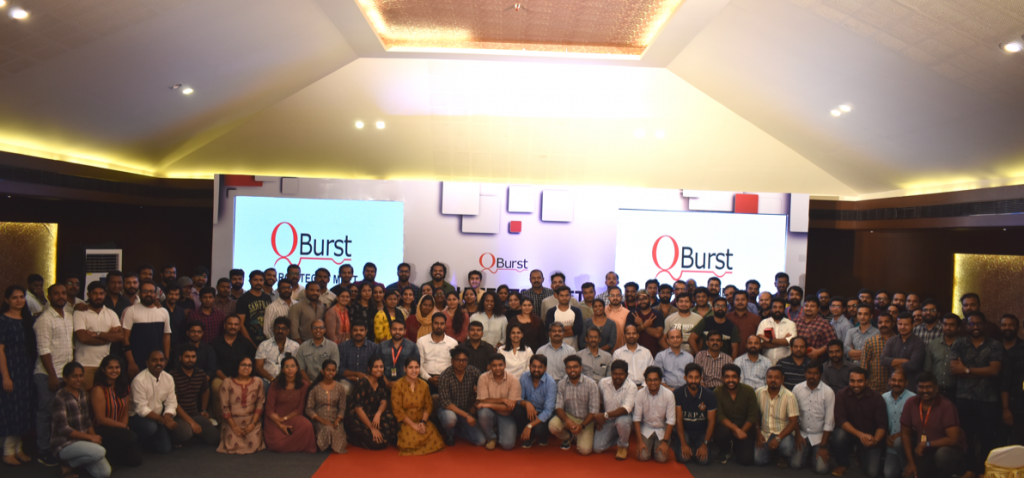 The two-day event witnessed knowledge-sharing based on retrospective analysis of projects, internally developed products, and handling of the log4shellJ threat. Sessions were held on the latest trends in software development, data engineering, and cross-industry developments. How QBurst can leverage emerging technologies to make high-quality products featured prominently in the discussions. The event also touched on metaverse and decentralized finance.
The meet was held at the Uday Samudra Leisure Beach Hotel (UDS), Kovalam. Over 160 architects and principal engineers from all QBurst locations participated in the deliberations.