Thank You Clients and QBurstians
October 31, 2014
As we complete a decade on November 1, 2014, QBurst thanks clients and employees who have journeyed with us. Our growth has been phenomenal over the years—from a five-membered team to over 800 employees serving 100+ active clients.

In his message today to QBurstians, Prathapan Sethu, CEO of QBurst, recalled the vision that has driven the company so far. "We wanted to stand apart in this industry and believed that the only way to do so was to set a new standard, and not follow the usual tried and tested way."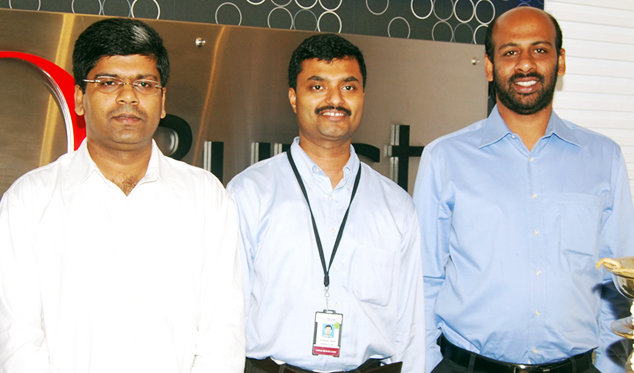 L-R: Binu Dasappan (COO), Prathapan Sethu (CEO), Ansar Shahabudeen (CTO)
"We never had to go hunting for new clients, they came to us as our work spoke for itself." According to the founders, this has been possible because of the core ideology, which was to bring out the best in employees.
"10 years flew so fast and I am glad I was given the opportunity to grow my career along with the company. Happy to continue here with the same excitement I felt 10 years back", enthused Ameena Iqbal who is one of the company's first hires.
In the coming years, QBurst plans to focus more strongly on delivering end-to-end solutions right from product conceptualization to architecture, interface design, development, quality control, and ongoing support, to cover the entire product lifecycle. Armed with 10-year experience and vibrant talent pool, the company believes it can take product development to the next level of excellence.