QBurst helps realize a dream – Social Media Jobs DC
June 26, 2012
Social Media Jobs Washington DC, a career community for social media professionals, is a marketplace exclusively for social media jobs. This platform brings together employers and job seekers in social media stream. Developed for Ruiz McPherson Communications (RMC), the project is the fruit of tremendous effort and cooperation from both QBurst and RMC team members.

Focusing mainly on the Washington DC area, Social Media Jobs website also provides job listing for other US cities. It lets job seekers search for social media jobs, upload their resumes, and receive job alerts via email. They can even contribute to the community with news items and information on events such as webinars, while keeping themselves up-to-date with the latest tips and trends of the job market.
Recruiters can use the portal to find the right talent for social media openings in their organization. In addition to posting jobs, they can post company events, news or even sponsor the community. A resources section dedicated entirely to employers, contain presentations, articles, infographics on topics ranging from human resource management to social media recruitment. Employers using the service include big names like Facebook, Twitter, and Yelp.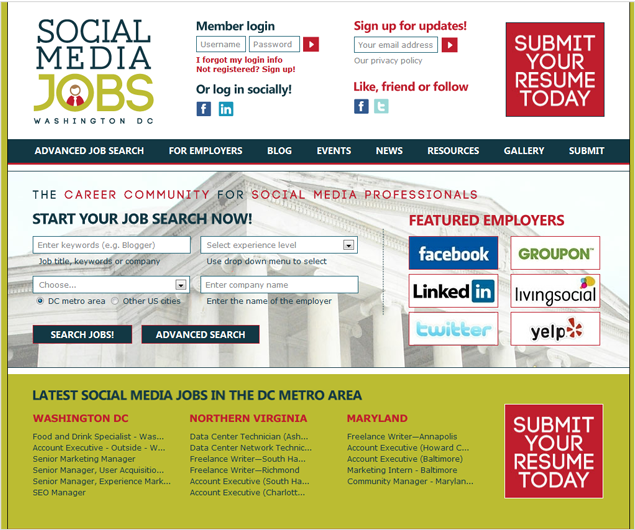 QBurst developed this portal to cater efficiently to both Job Seekers and Employers. Built on a software platform for creating job board websites, the GUI and functionalities have been extensively customized to improve usability and performance. Numerous additional features including a WordPress blog and Gallery were built in to accommodate the specific requirements of Mayra Ruiz, social media strategist and founder of Ruiz Mcpherson Communications.