QBurst Client EMIS Reaches the Final Round of EHI Awards 2013
August 28, 2013
The mobile clinical system, which QBurst helped develop for EMIS (Egton Medical Information Systems Ltd), has made to the final round of this year's E-Health Insider Awards competition. The E-Health Insider Awards program seeks to identify and reward software providers, such as EMIS, for their innovative work in healthcare IT in the UK.

Egton Medical Information Systems Ltd is UK's market leading primary care software provider, with more than 39 million patient records entrusted to its systems. EMIS Mobile is an HTML5 powered application we built for them to present these patient records via a mobile interface. The app is the first of its kind in the UK and works on the Android tablet, iPad, and Windows 8 tablet.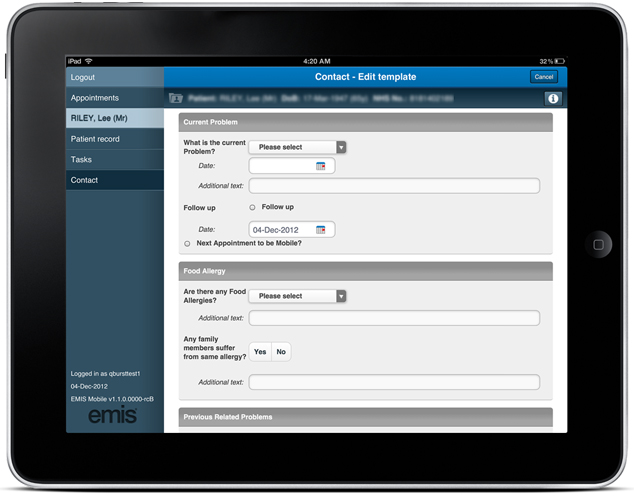 With the app installed, physicians and general practitioners can view essential patient data and make informed clinical decisions, on the go. Adding to the convenience is the offline capability that allows clinicians to feed in new data from non-networked locations and sync it once back at the hospital.

A seasoned mobile application developer, QBurst develops and delivers numerous applications for clients in the healthcare sector. The success of EMIS Mobile will further motivate the team here to churn out newer and exciting solutions for clinics and medical professionals worldwide.