QBurst Bags Another Award from Deloitte!
October 16, 2015
QBurst makes it to the winners' list for Deloitte Fast 50 India 2015 program that honors leading technology companies in the country. A new feather in our cap before the year comes to a close.
For the third time, QBurst receives Deloitte's Fast 50 India Award for displaying huge growth in the software sector. We had received the award back in 2012 and 2013.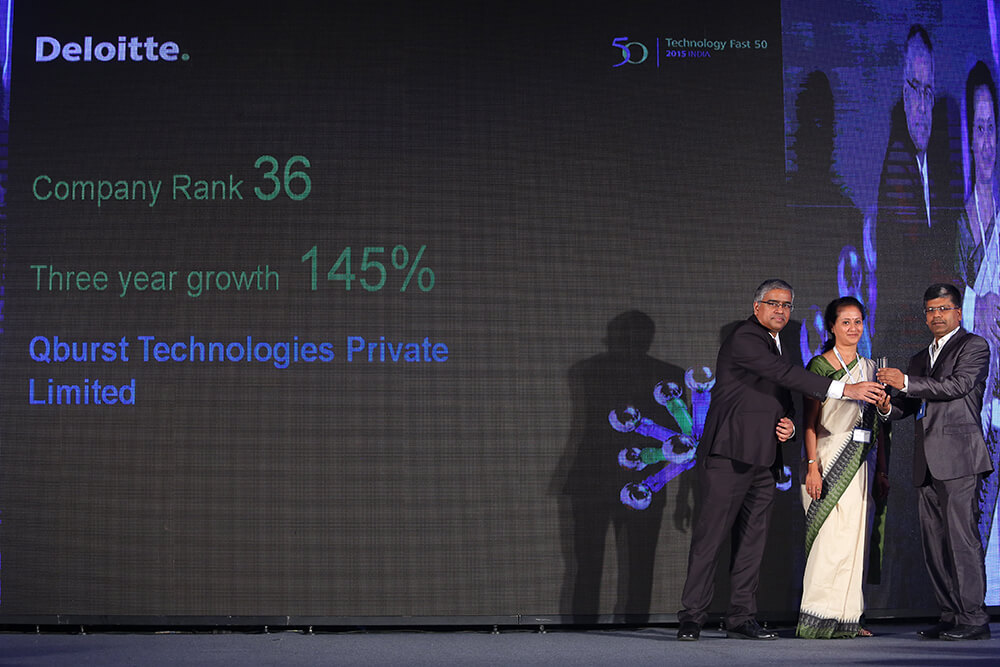 As usual, the market segments considered for the award program were hardware, software, communications, media, clean energy, life sciences, and health care. QBurst is one of the 50 companies that showed impressive growth in average revenue generated over the past three years.
"Being a winner in the Deloitte Technology Fast50 India ranking is a testament to a company's commitment to technology," commented Rajiv Sundar, Senior Director at Deloitte Touche Tohmatsu India LLP, and Program Director of Tech Fast 50 India 2015, "With its 145% growth rate on a wider basis over three years, QBurst has proven that its leadership has the vision and determination to grow".
Passion for what we do and the trust our clients have in us have made us stand out among the numerous nominees. "This is the third time QBurst is winning this award. This wouldn't have been possible without the dedication and hard work of each and everyone", says Niranjana Nair, Director of Business Development at QBurst.