QBurst Architects Meet at Trivandrum
September 2, 2013
The QBurst Architects Meet kicked off at 9.30 am on August 31, 2013 with Prathapan Sethu, CEO QBurst, emphasizing on the need for all "to-be" thought leaders. The message for the day was also centered around how to be known as a 'Technology company' with QBurstians taking up the role of consultants.

Ansar Shahabudeen, CTO QBurst, along with Robin Panicker and Sajith Devarajan shared their five sense on an Architect's role in projects as well as organizational activities such as mentoring future Architects and assisting pre-sales.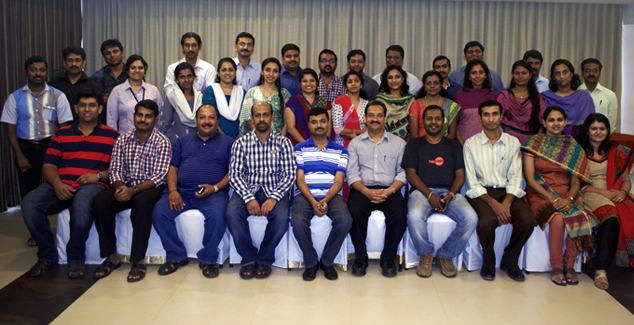 The one-day meet was an awesome opportunity for Architects and Project Managers to share their experiences in various projects. There were representations from various other departments that brought in a variety of perspectives to the bigger picture of the future to the audience. The Q&A time at the end of each presentation sparked rounds of discussions that brought out different suggestions that could improve the processes internally and thus lead to a cleaner approach.

On the whole, a thoughtful brainstorming session with a huge takeaway on intrinsic motivation and exciting learning curves ahead.