iPivot – Our latest iPad app unlocks your spreadsheet data
June 6, 2012
QBurst introduces iPivot – an innovative application that combines pivot calculations and the breakthrough technologies of iPad. With iPivot, you can import excel files, perform pivot analyses, and convert them into reports with graphs and charts.
The intuitive drag and drop interface of iPivot app makes it easier to select columns from your excel files and import them into the application.
Once you have imported the spreadsheet data, you can perform the following operations:
Slice and dice data in multiple rows and/or columns
Find sum, average, count, maximum and minimum of imported data
Create subtotals, filters and multiple filters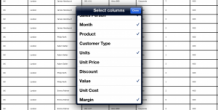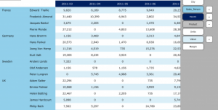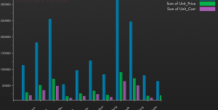 After performing pivot operations, you can convert the pivot tables into rich reports using charts and graphs, and view them from within the app. All these features come free of cost. If you upgrade to the premium version, you will have additional features like emailing reports and tables, and saving pivot tables in your app for future use.
So what are you waiting for? Purchase iPivot from the App store now or download iPivot Lite for free and share your comments on our Facebook page.